Back To Menu
Classic Burger
Classic seasoned ground beef patty on a burger bun with your choice of cheese
Beef Patty Temperature (Select 1):
Medium
Medium Well
Well Done
Cheese Choice (Select 1):
Cheddar Cheese
Swiss Cheese
Jack Cheese
Burger Sides (Select 1):
French Fries
Coleslaw
Potato Salad
Onion Rings
Fried Zucchini
Add Soup or Salad (Optional):
Add Soup
+$2.49
Add Salad (choose a dressing)
+$2.49
Salad Dressing (when choosing a salad):
Ranch
Caesar
Santa Fe
Blue Cheese
Have you tried this item? Pop it!
Help other diners know what to expect by sharing your experience.
Photo Gallery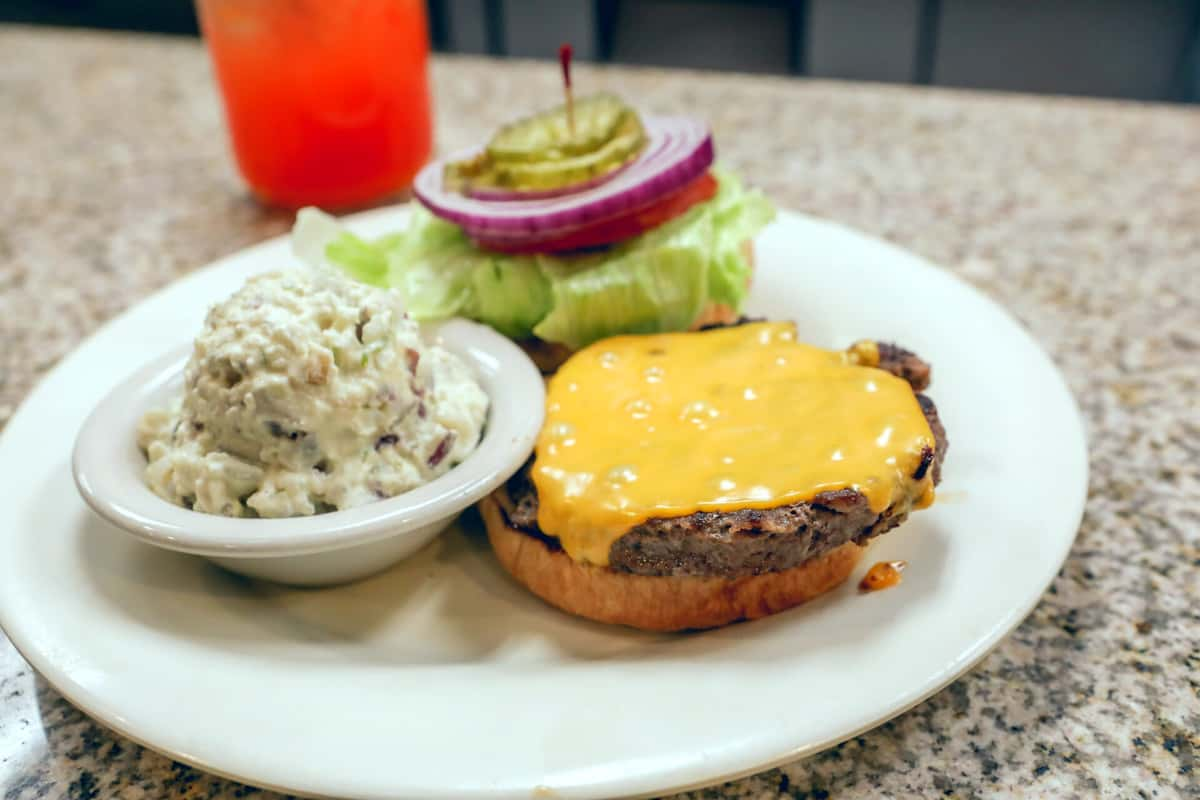 Back To Menu
Classic Burger
Classic seasoned ground beef patty on a burger bun with your choice of cheese
Beef Patty Temperature (Select 1):
Medium
Medium Well
Well Done
Cheese Choice (Select 1):
Cheddar Cheese
Swiss Cheese
Jack Cheese
Burger Sides (Select 1):
French Fries
Coleslaw
Potato Salad
Onion Rings
Fried Zucchini
Add Soup or Salad (Optional):
Add Soup
+$2.49
Add Salad (choose a dressing)
+$2.49
Salad Dressing (when choosing a salad):
Ranch
Caesar
Santa Fe
Blue Cheese
Back To Menu